---
Behind the Scenes : A Glimpse into our Workshop In Bali
---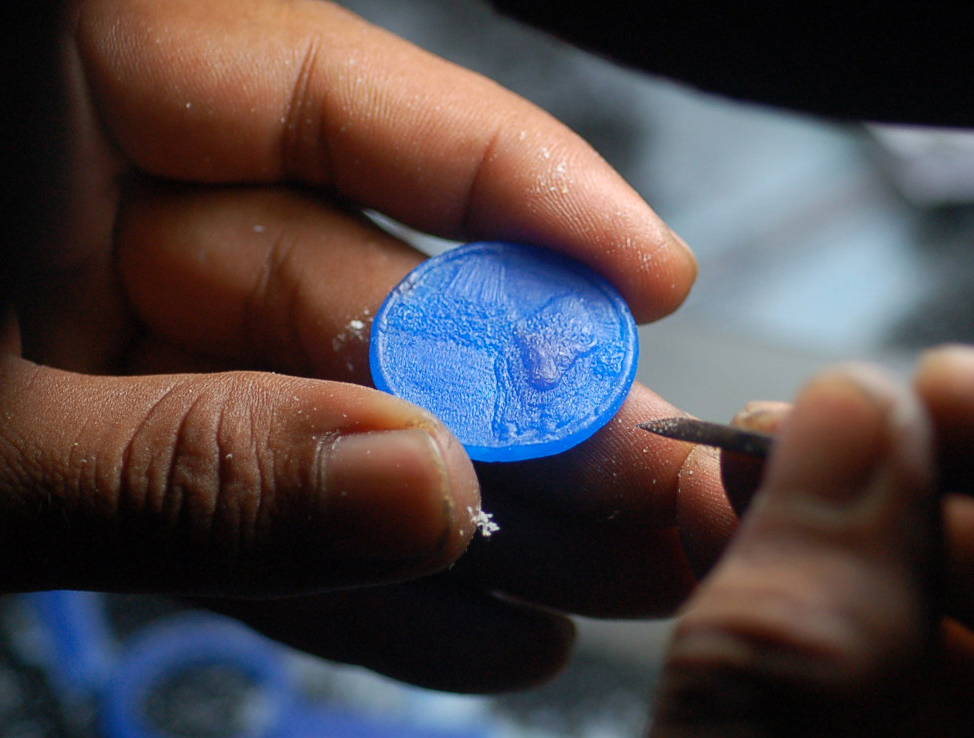 WAX CARVING
Jewelry Evolution8 designs all begin with an old-school pencil sketch on paper. Our wax-carvers, Agus and Tut De, then carefully hand-carve the sketches into wax, giving detail, exceptional texture, and life to our designs.
We strongly believe this human touch gives a depth and beauty to our pieces, and that tiny imperfections breathe life and postive energy into each creation, just as in nature.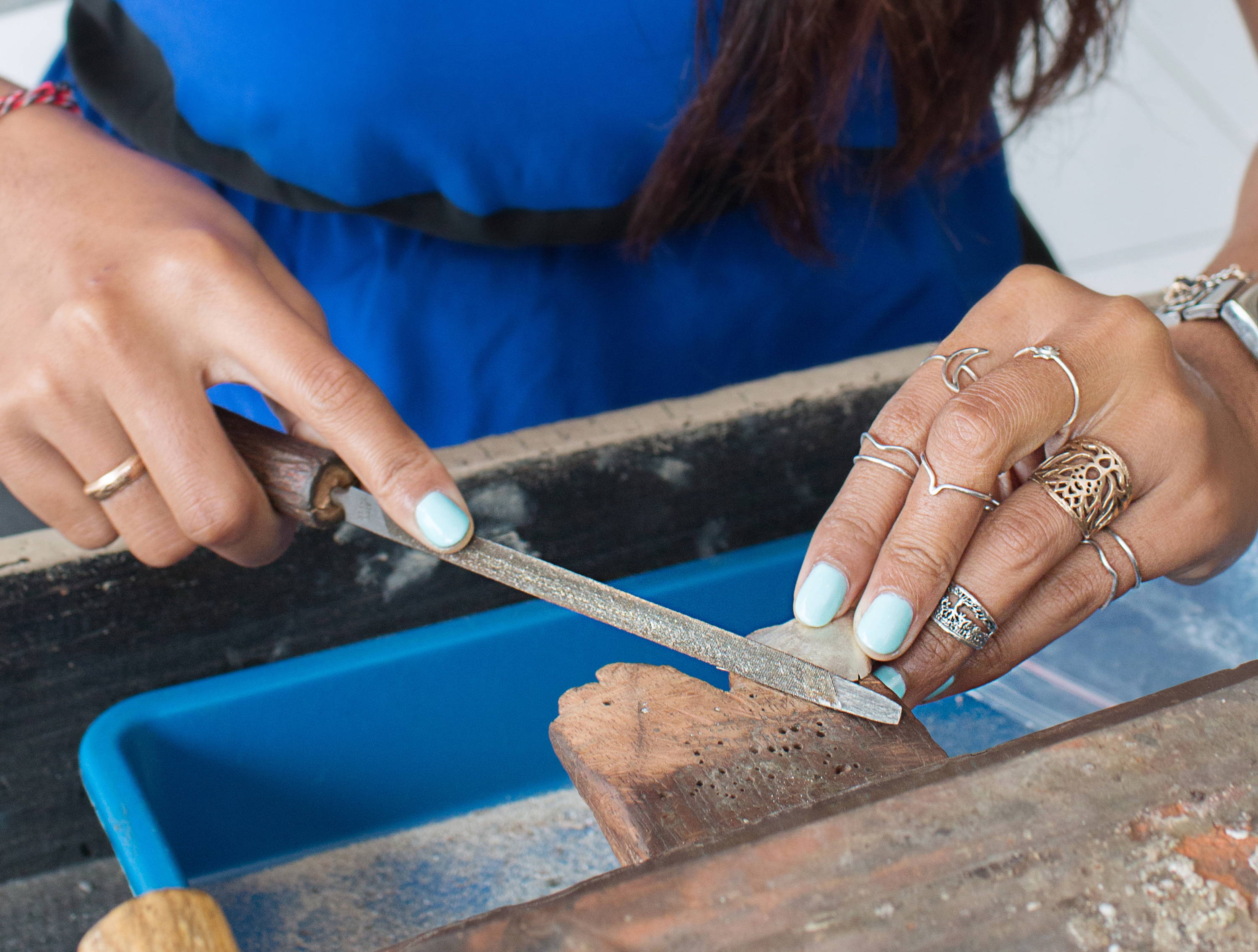 COMFORT AND FIT
All our rings and bracelets are carefully filed to be rounded on the inside. When you wear your Jewelry Evolution8 jewelry we want it to be as comfortable as it is beautiful & meaningful. All of our jewelry is made to last, and you will notice this by the weight and feel of each piece.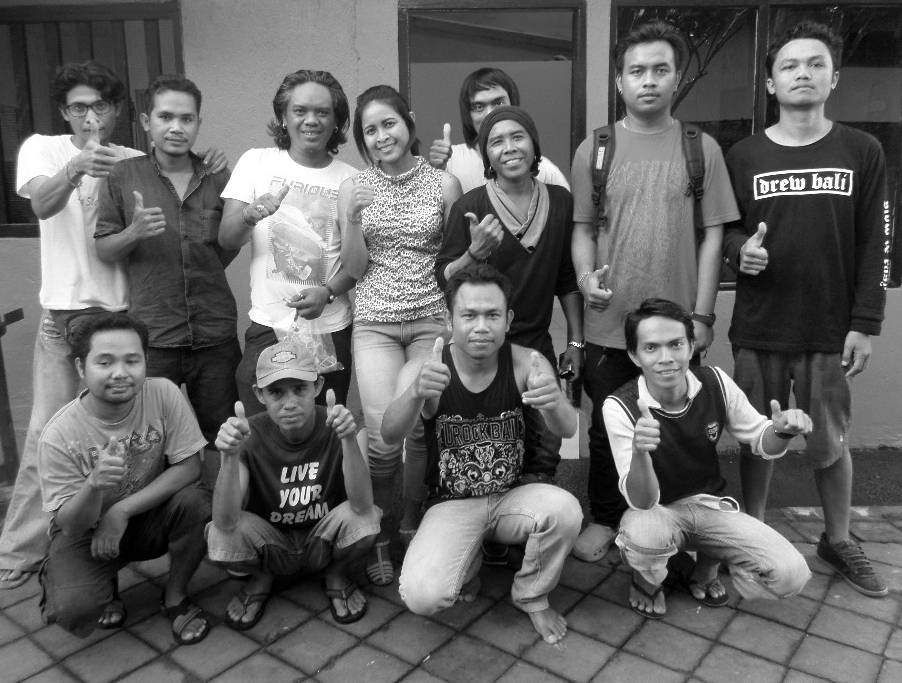 PRODUCTION FAMILY
TALENTED TEAM FROM BALI & JAVA
Our production team at PT Melamun is like family to us. We do our best to honor their different religions, cultures, and backgrounds, & give them paid time off, hoidays, and fair living wages.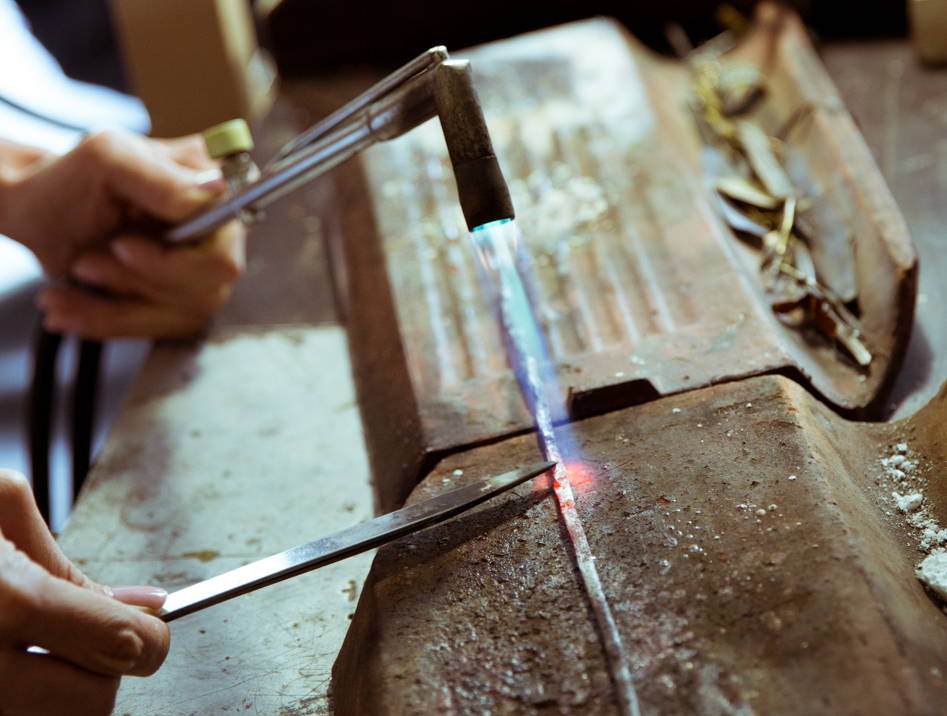 TRADITIONAL TECHNIQUES
Metalsmithing is an artform which has been passed down from generation to generation, often within families and certain villages.
Our silversmiths continue to use many of the traditional techniques and tools they have used for generations, expecially the granulation technique.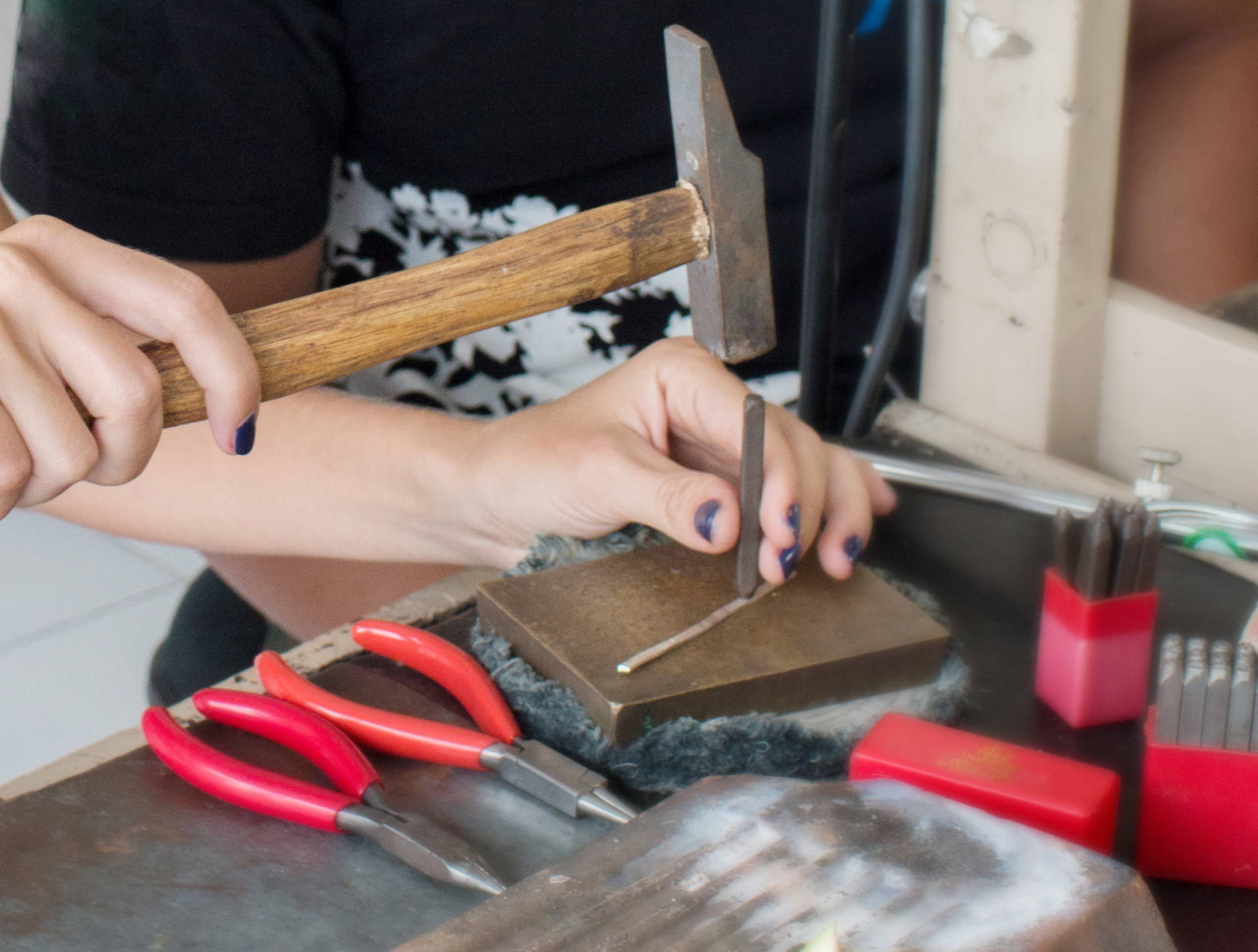 STAMPING BY HAND
WORDS WITH INTENTION, ADDED WITH LOVE
We love putting hand-made details into our pieces, so we hand-stamp words on our Wearable Wisdom collection. Each bracelet is slightly different because of it and we hope you will enjoy this unique detailing.