about The Invisible String
by Patrice Karst

About the book, author, & the story behind the collaboration.
The Story Behind The Collaboration:
a Letter from Patrice Karst
     As we all know deep inside, The Invisible String is not simply a children's story, it is REAL, realer than anything else on this whole planet. This I know, this is why I wrote the book over two decades ago, and why the message continues to resonate with children and adults alike.
    Little did I know back then that it would bring so much healing around the world. I just wrote it, because the knowing of The Invisible String comforted my then, tiny son from his sadness and anxiety, as a result of me being gone all day as a single working mom. I just told him what had always been obvious to me, that we were connected by an Invisible String that was made out of love. Once I saw the reaction he had (and then other children that begged to hear the story), I knew that I had to share this truth. Nothing is stronger than Love, not time or space, not anger or even death.
Now a little magical back-story about how you and I have come together:
    Twenty years ago I visited the magical island of Bali on a holiday by myself (a long-awaited dream). On my last morning there, while sitting on the sands of Sanur Beach, outside of my hotel, I was crying because I knew that I might never be back there again, (being as it was the other side of the world from where I was living in California), but I had fallen so in love with this wondrous place, that I wanted to leave a piece of myself here. I so wanted that a part of me would always remain on "her" shores. Impulsively and struck by the moment, I took off a beloved bracelet that I wore all the time and buried it in the sands, as "an offering to Bali" for blowing my heart and mind wider open than ever before.
    Fast-forward to a year or so ago, when I received an email one day out of the blue from Nea at Jewelry Evolution8 (the amazing designer extraordinaire) who creates jewelry that is infused with LOVE, telling me that she loved The Invisible String and could we please make some bracelets together, inspired by my book. Oh yeah, and that she does all this wonderfulness in BALI!
    It took a couple of days before the kismet of all this hit me. My Invisible String to Bali was indeed real and now tugging me back to create (of all things!) bracelets to remind folk (just like you!) about your connections to those that you love.
Ever since THE INVISIBLE STRING was published, readers have longed for bracelets to give to those that they love, something that would remind them always, of their FOREVER connection through The Invisible String.
And now, from our beloved artisans in Bali, here they are. It is my greatest blessing to offer them to you and to those that you love. You cannot make this stuff up and I haven't. The universe really is that magical and sometimes, it is shown to us in remarkable ways.
As you wear your bracelet, may your every breath be filled up with the sweet knowledge that your connections transcend time and space. And that you are loved beyond measure. What a wonder it is that you and me and Bali and those that you love are now all connected by our INVISIBLE STRINGS, all woven together in OUR INVISIBLE WEB of love…. and love really is… forever.
Deep breaths, happy steps, sunlight upon your path.
From my heart to yours,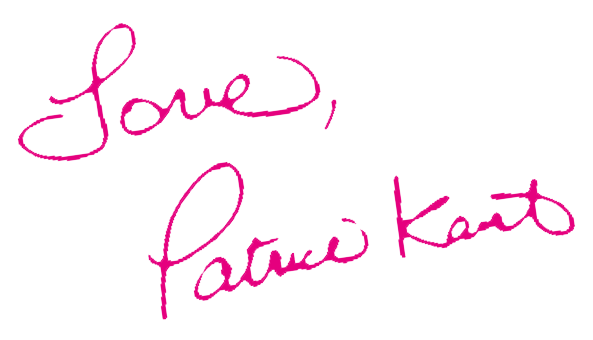 about The Invisible String
Over 400,000 copies sold

Recommended and adopted by parenting blogs, bereavement support groups, hospice centers, foster care and social service agencies, military library services, church groups, and educators
THE INVISIBLE STRING is a very simple approach to overcoming the fear of loneliness or separation with an imaginative flair that children can easily identify with and remember. Here is a warm and delightful lesson teaching young and old that we aren't ever really alone and reminding children (and adults!) that when we are loved beyond anything we can imagine. "People who love each other are always connected by a very special String, made of love.
With 400,000 copies sold, this accessible, bestselling picture book phenomenon about the unbreakable connections between loved ones has healed a generation of readers–children and adults alike–

Parents, educators, therapists, and social workers have declared The Invisible String the perfect tool for coping with all kinds of separation anxiety, loss, and grief. In this relatable and reassuring contemporary classic, a mother tells her two children that they're all connected by an invisible string. "That's impossible!" the children insist, but still they want to know more: "What kind of string?" The answer is the simple truth that binds us all: An Invisible String made of love. Even though you can't see it with your eyes, you can feel it deep in your heart, and know that you are always connected to the ones you love. Does everybody have an Invisible String? How far does it reach? Does it ever go away? This heartwarming picture book for all ages explores questions about the intangible yet unbreakable connections between us, and opens up deeper conversations about love.
Recommended and adopted by parenting blogs, bereavement support groups, hospice centers, foster care and social service agencies, military library services, church groups, and educators, The Invisible String offers a very simple approach to overcoming loneliness, separation, or loss with an imaginative twist that children easily understand and embrace, and delivers a particularly compelling message in today's uncertain times.

***
"This book is a beautiful way to begin to try, as parents, to instill in children the impenetrable power of the heart, the energy of love, and the flow that can be felt from the grace in every moment."
–Tony Robbins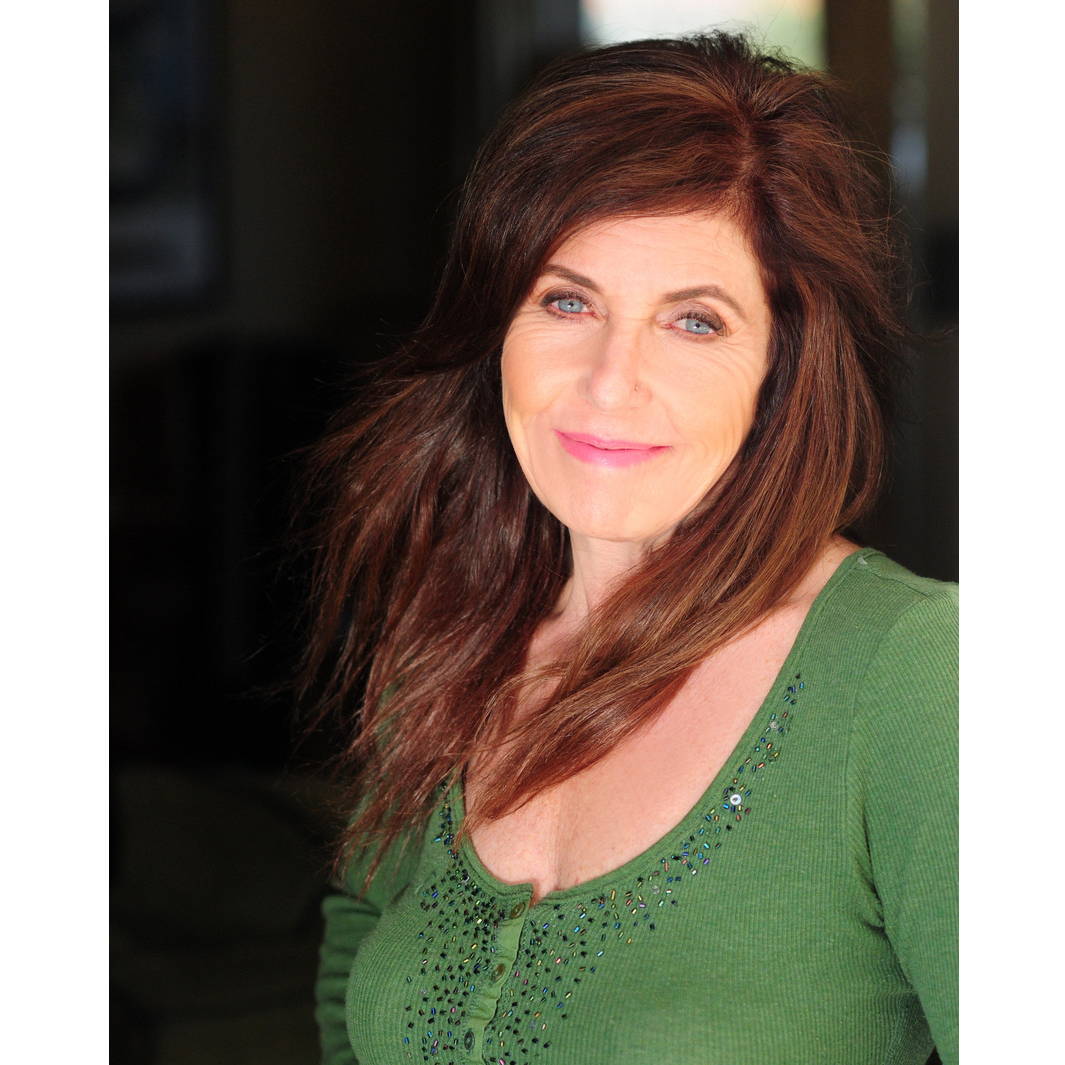 about the author, Patrice Karst
Patrice Karst is the author of the bestselling, contemporary classic children's (and adults'!) book The Invisible String, which has sold over 400,000 copies. It is the story of the String (made out of love!) that connects us all.
In addition to being shared by all ages as a gift for many of life's milestone moments, it is also being used by schools, psychologists, hospices, grief groups, the military, hospitals, the prison system and multiple organizations worldwide for any kind of loss or separation issues, and gives children a tangible understanding of LOVE. A leading title for healing, comfort, bereavement and counseling of children and their families since its original publication in 2000, The Invisible String continues to soar because of its timeless message.
Available now is the paperback version of the book published by Little Brown Books for Young Readers (Hachette Book Group), featuring all-new illustrations by Joanne Lew-Vriethoff. In addition, Little Brown will be releasing three more sequels in the Invisible String franchise: The Invisible Leash: A Story Celebrating Love After the Loss of a Pet (Fall 2019); The Invisible Web (Spring 2020); and a therapeutic activity book co-written with Dana Wyss, Ph.D., The Invisible String Workbook: Creative Activities to Comfort, Calm and Connect (Fall 2019). (Look for her jewelry line based on The Invisible String that is being created in Bali, a magical place close to Patrice's heart, coming soon!)
Patrice and her books have been widely featured in print and broadcast media and she is a well-loved public speaker. Her work touches children and adults alike. Love and the needs of the heart are something Patrice understands well. She has made a literary career out of addressing in warm and humorous prose the issues that tickle or trouble our souls, both spiritually and practically. Patrice's books are the perfect fit for the time in which we live, offering comfort, support and wisdom in her down-to-earth way.
All of Patrice's books carry the universal theme of LOVE. Her adult books include God Made Easy and The Single Mother's Survival Guide, and her other children's titles include The Smile That Went Around the World. Patrice is a member of the Society of Children's Book Writers and Illustrators and her books have been translated worldwide.
Born in London, England, she moved to the United States as a child, where she spent many a night pondering the meaning of life under the canopy of stars, and she has been on a fascinating creative and spiritual journey ever since. A "seeker" and spiritual student since childhood, her quest culminated in the writing of her first bestselling book. Hers is a miraculous story: On the morning of November 11th, 1995, she was woken from a dream and an inner voice "told her" to write her first book. She did it in an hour and signed a publishing deal for [God Made Easy? The Invisible String?] three weeks later.  
The single mother of Elijah (now grown and living nearby), Patrice lives and writes near the beach in Ventura, California, where she is currently editing her memoir (and what a wild ride it has been!), working on more titles, developing original content for film and TV based on her work, and gazing up in wonder at starry nights.
Patrice loves to hear from her readers! To find out more or to contact Patrice, go to www.patricekarst.com. If you reach out—she promises to reach back!
Submit a story about how The Invisible String has changed your life for a chance to WIN
Each month we will choose one winner who will receive The Invisible String Black Chord Bracelet and have their story featured on our website and IG

Thanks!
This field is required
This field is required
This field is required